Webinar: Professional Ethics, Fraud, and Bribery and Corruption
0( 0 REVIEWS )
104 STUDENTS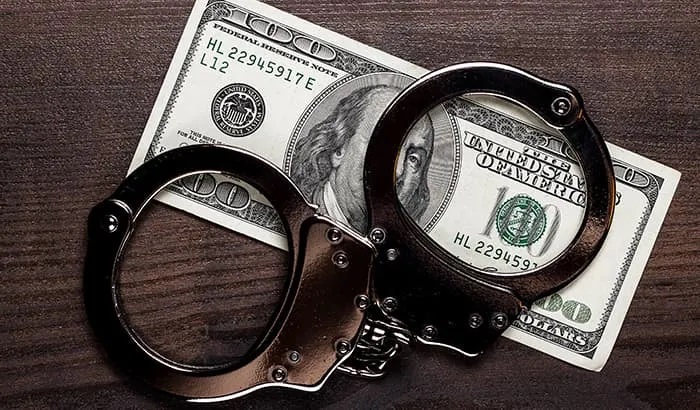 Ethical decision-making will occur throughout one's professional career, and at times can be challenging to manage given various pressures and incentives that present themselves in today's fast-paced business environment.
KPMG in Canada's Forensic "Professional Ethics, Fraud, and Bribery and Corruption" session will help CCPAA professionals acquire the tools, methods and frameworks that enable them to make decisions based on their moral principles.
This webinar will be presented by forensic accountants to showcase situations where organizations are faced with responding to fraud, bribery and corruption, regulatory non-compliance, or other misconduct.
The topics which will be covered in this session include:
What is Ethics?
CPA Code of Ethics
What is Fraud?
The Fraud Diamond
Fraud Risk Management
Anti-Bribery and Corruption
Featured Speakers
Rebecca Ip, CPA, CA, CFF, CAMS-Audit
Partner, KPMG Forensic, Financial Crimes
Rebecca specializes in financial crimes has led a wide range of Forensic engagements in the financial services and other anti-money laundering (AML) regulated industries such as casinos, real estates and dealers in precious metals and stone since 2007. Her work often results in an expanded scope over broader internal processes in areas such as, leadership, governance and oversight, system assessments, training and operations.
In addition to client service work, Rebecca regularly presents educational seminars on topics related to financial crimes, fraud risk and has developed and delivered training in the AML Examination Preparedness Master Class Workshop for the Canadian Institute AML Conferences.
Jason Thalla-Joel, CPA, CA
Manager, KPMG Forensic, Disputes & Investigations
Jason specializes in investigations into various allegations of fraud, regulatory non-compliance, misrepresentations, and other related misconduct. Jason has also assisted clients with the quantification of commercial damages claims, post-purchase price disputes, damages resulting from the breach of various types of agreements, and other matters related to complex accounting and business valuation. Jason has international experience assisting clients with operations in Canada, the United States, Europe and South America.
In addition to client service work, Jason regularly presents educational seminars on topics related to fraud investigations, ethics, corruption and bribery, and financial statement reporting to various law firms across the country and other professional associations.
Veronica Fedorovich, CPA
Manager, KPMG Forensic, Disputes & Investigations
Veronica specializes in investigations and dispute advisory services in order to help clients navigate high-stake situations involving risks related to fraud, misconduct and litigation. Prior to joining the Forensic practice, Veronica spent 3 years in KPMG's Audit group where she assisted various clients with various financial statement, internal control, and audit engagements.
In addition to client service work, Veronica regularly presents on the financial statements, professional ethics, fraud, and anti-bribery and corruption to lawyers and accountants across the country.
Session information
Date: Thursday, February 10, 2022
Time: 7:00pm – 8:30pm EST (registration starts at 6:45 pm)
Session Format: Online Webinar
Language: English
CPD: 1.5 Hour – Ethics
Cost: members – Free; non-members – $15
Enrolment Limit: 90 People
Registration Deadline: February 9, 2022, 5:00 pm EST
Once registered, you will receive an email confirmation with webinar details. 
Active participation is mandatory for receiving the CPD certificate, including answering all poll questions. 
Please use the same name when registering on ccpaa.ca and joining the Zoom meeting.
Exclusive Sponsor