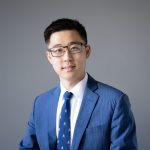 Joe Li, CPA, CA
Partner, Tax, KPMG Canada
Board Chair, CCPAA-ON
Joe is a Tax Partner with KPMG LLP, based in Toronto, Canada. With over 10 years of tax experience, he is a trusted advisor and is focused on key tax issues faced by his clients in a range of industries. He has extensive experience with providing Canadian tax compliance, tax accounting, and tax planning services to large multinational companies and regional companies, including public companies, private companies and not-for-profit organizations. Joe also provides tax consulting services with respect to tax audit assistance, tax optimization planning, cross-border structuring, corporate reorganization, financing and mergers and acquisitions. 
Joe is the Chairman of the Board of Directors of the Canadian-Chinese Professional Accountants Association Ontario Chapter ("CCPAA-ON") since November 2020.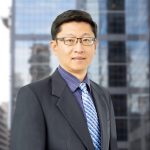 David Cao
Founder, OneLedger

David Cao is the Founder of OneLedger and is one of the early pioneers in the blockchain industry with 10+ years of IBM enterprise architect experience in supply
chain, payments and e-commerce. David has helped large enterprises grow exponentially, including Home Depot, Sears and Walmart.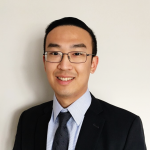 Shaonan Fang, FSA, FCIA
Assistant Vice President, Canada Life

Shaonan Fang is an Assistant Vice President in the Corporate Actuarial department at Canada Life, based in London, Canada. Shaonan has over 10 years of experience in the life insurance industry working as an actuary and has expertise in financial reporting, liability valuation, and regulatory capital. Shaonan is active in the actuarial community as a member of various working groups at the Canadian Institute of Actuaries.
Shaonan joined the Board of CCPAA-ON in November 2021.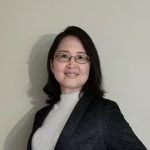 Yuping Tina Liu
Counsel, Bennett Jones LLP
Tina Liu has a corporate and securities law practice with a focus on various investment and financing transactions involving multiple jurisdictions including Canada, U.S., China, Hong Kong and Singapore. Her transactional experience includes acquisition and sale of public companies, reverse takeovers, Capital Pool Company Qualifying Transactions, private entity share and asset purchase and sale transactions, reorganizations and private placements.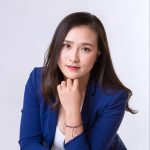 Mia Ma, CPA, MIB
Tax Manager, Grant Thornton LLP
Mia specializes in managing and providing tax advisory services, assisting clients in developing tax strategies, ensuring compliance with relevant regulations, and optimizing tax efficiency to the fullest extent. Furthermore, Mia assists clients in real estate, manufacturing, green energy, and professional services industries by staying abreast of the legislative changes impacting their businesses.
In addition to her professional expertise, Mia is passionate about community service and currently holds the presidency position at the Canadian-Chinese Professional Accountants Association Ontario Chapter.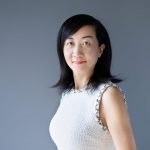 Grace Wang, MBA, CPA, CMA
Director of Finance and Operations, Bousfields Inc. 
Grace Wang is an inspiring and passionate financial leader and business partner with over 15 years of professional experience in world-renowned high-tech and professional services companies. She has well-rounded financial management and leadership experiences in strategic planning, FP&A, financing, system and process transformation, and E2E project financial management.
Grace joined the Board of CCPAA-ON in November 2021.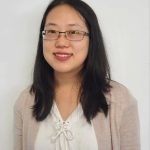 Rachel Xue, CPA, CA, FRM
VP Finance, Flybits
Rachel leads the finance function at a SaaS startup called Flybits, based in Toronto, Ontario, with prior work experience at CIBC and KPMG. With over 10 years of experience in both public accounting and industries, she has a breadth of experience in audit, reporting, planning and forecasting, financial management and venture capital fundraising.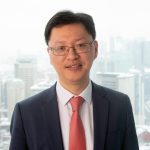 Allen Yao, CPA, CA, CFA, CIRP
Vice President, Turnaround and Restructuring, EY
Allen is a vice president in EY's Strategy and Transactions practice specializing in restructuring, turnaround and corporate finance matters. Allen has over 10 years of experience advising debtors, lenders, bondholders and investors on navigating distressed situations and maximizing value. Allen is active in the insolvency community as a committee member of the Canadian Association of Insolvency and Restructuring Professionals' corporate program.
Michelle Zhang
Partner, International Tax Services, Deloitte
Michelle Zhang is a Partner with the International Tax Services practice of Deloitte in Toronto. She assists clients across sectors and industries in developing tax-efficient structures for cross-border acquisitions, joint ventures, corporate reorganizations, cash management and repatriations, and financing transactions. With 12 years of practicing Canadian international tax, Michelle has deep knowledge and extensive experience in Canadian inbound and outbound/through-bound investments.
Prior to moving to Canada as an immigrant in late 2010, Michelle spent almost 9 years in China practicing China tax. As a result, Michelle has decent tax and business knowledge of the Asia-Pacific region as well.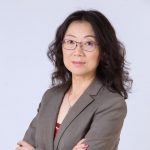 Judy Xia Lin, CPA, CGA
Partner, Grant Thornton LLP
Judy Lin is the leader of the China Services Group and a tax partner of Grant Thornton LLP in Canada. She has practiced in Canadian and international taxation in Canada since 2001, giving her in-depth expertise in this area.
Judy is the co-founder of the Canadian-Chinese Professional Accountants Association and was the chair of the board from 2008 to October 2020.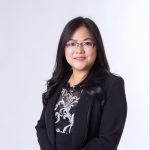 Vivian Yin Dai, MBA, CIA, CRMA
Senior Audit Manager, CIBC
Vivian Dai is the Senior Audit Manager in Internal Audit, CIBC.  Vivian joined CIBC in 2010 and has been engaged in various Risk Management audits with the coverage of enterprise risk management, operational risk management, retail risk management, and etc. Before joining CIBC, Vivian spent 6 years at KPMG China focusing on audits in banking industry. Vivian is also very actively participating and volunteering in various community organizations and charity events.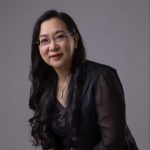 Maggie Shuzhe Liu, CPA, CGA
Corporate Controller, JD Development Group
Maggie Shuzhe Liu has over 20 years of accounting and financing experience in various industries including construction, land development, banking, accounting firm, and retail business environments. Her extensive experience in accounting, financing, management, negotiation, mergers & acquisitions and corporate development has proven instrumental in the companies' ongoing success.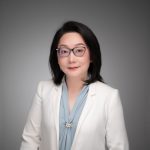 Mavis Mu, CPA, CGA
Director of Finance, Devry Smith Frank LLP
Mavis Mu has over 16 years of professional experience in accounting, financial analysis and taxation. Currently, Mavis works as the Director of Finance at Devry Smith Frank LLP, full-service law firm in Toronto.
Mavis was the president of CCPAA from 2016 to 2019. She is also a Social Committee member of the Chartered Professional Accountants of Ontario (CPA Ontario) – Toronto South Chapter.