Webinar: Financial Reporting Hot Topics in the COVID-19 Environment
Webinar: Financial Reporting Hot Topics in the COVID-19 Environment
0( 0 REVIEWS )
56 STUDENTS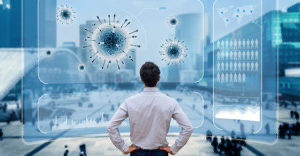 The outbreak of COVID-19 has strong tragic consequences across the globe. The full impact of the pandemic is still unknown. Companies of all sizes and sectors are being impacted by the effects of the pandemic at different scales and degrees. The increased economic uncertainty may have significant financial reporting implications.
The seminar will be facilitated by two Senior Managers from KPMG's Accounting Advisor Services and will provide an overview of significant financial reporting issues that have been observed to date. It will help you to better understand the potential accounting and disclosure implications for your company, and the actions that management can take to facilitate decision making.
Issues that will be covered in the seminar include:
Revenue recognition
Leases
Impairment of non-financial assets
Fair value measurement
Expected credit losses (ECLs)
Borrowing arrangements
Additional liabilities and provisions
Government assistance programs
Income statement presentation
KPMG's Accounting Advisory Services (AAS) assists businesses with complex financial reporting, systems and deal-related accounting challenges. Our professionals combine in-depth knowledge of accounting requirements with hands-on experience to help your organization achieve solutions that are fit for needs in the context of reporting objectives.
Featured Speakers
Terry Liu, CPA (ON), CPA (IL), MBA
Senior Manager, Accounting Advisory Services, KPMG LLP
Terry has been leading many projects assisting companies in different industries with new accounting standards implementation, system implementation, pre- and post-deal reporting issues and other complex financial reporting matters under IFRS, US GAAP and ASPE.
Terry is also involved in the development of KPMG's finance transformation initiative, mainly focusing on helping businesses with finance process improvement and digital transformation. He is a column writer for the publication IR Leader of the Canadian Investor Relations Institute.
Jenn Qu, CPA, CA, CFA
Senior Manager, Accounting Advisory Services, KPMG LLP
Jenn is a dedicated and passionate accounting 'problem solver' with a proven track of finding pragmatic and sensible solutions to a wide range of accounting challenges. When clients face accounting challenges arising from either M&A transactions or regulatory changes, Jenn combines her in-depth knowledge of accounting requirements with sector experience and project management skills to lead her clients through their periods of change.
Jenn's key areas of focus include technical accounting analysis under IFRS and US GAAP, IPO preparations, GAAP conversions, and new standard implementations. Jenn has assisted clients in many different industries, including Banking, Retail and Distribution, Software, Manufacturing, Asset Management, Media, and Logistics and Transportation.
Session Information
Date: Thursday, January 7, 2021
Time: 7:00 pm – 8:30 pm EST (registration starts at 6:45 pm)
Session Format: Online Webinar
Language:English
Cost: Member: Free; Non-member: $15
CPD Credit: 1 Hour
Enrolment Limit:80 People
Once registered, you will receive an email confirmation with webinar details.
Active participation is mandatory for receiving the CPD certificate, including answering all poll questions.
Please use the same name when registering on ccpaa.ca and joining the webinar.