Webinar: CSRS 4200 Introduction
0( 0 REVIEWS )
68 STUDENTS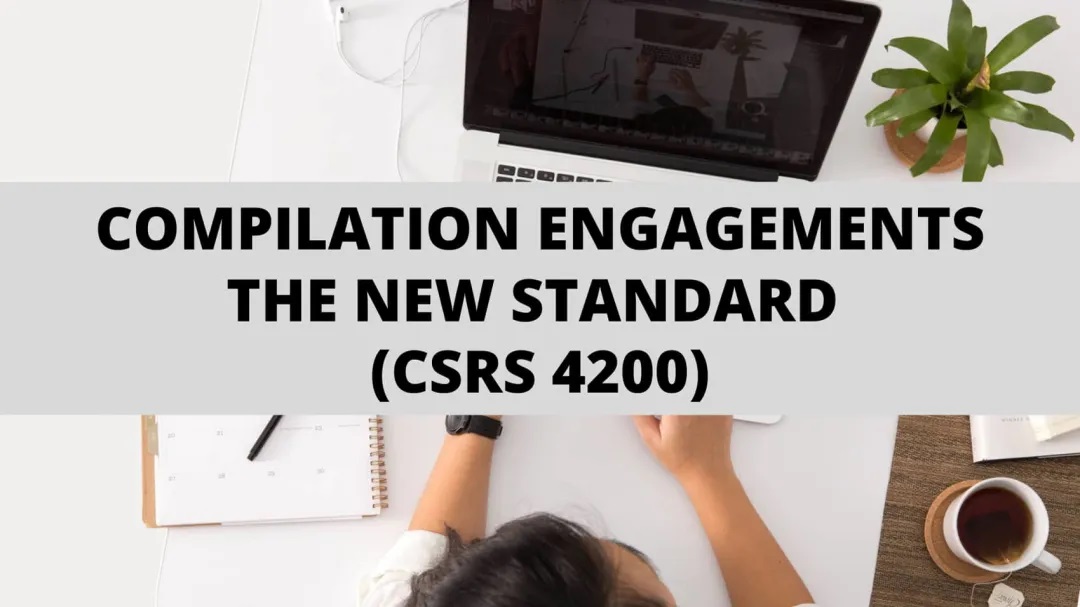 It has been almost 35 years since the standard on compilation engagements has been revised. The Auditing and Assurance Standards Board has released the new Canadian Standard on Related Services (CSRS) 4200, Compilation Engagements (informally referred to as "Notice to Reader" or "NTR" under Section 9200), which is effective for fiscal periods ending on or after December 14, 2021.
The new standard updates and strengthens the requirements and guidance for accepting, conducting, and reporting on compilation engagements. Its impact will not only be felt by practitioners, but also by users—including loan officers who use compiled financial information when granting loans or extending credit to small and mid-sized companies.
To help raise awareness and understanding of the new compilation standard, CCPAA-ON is hosting a webinar on Thursday, January 27, 2022. If you engage a practitioner to compile financial information, this webinar is designed for you. In this webinar, the speaker will introduce the main changes of the new standards and the expectations from your external accounting services providers.
Jessica Jin, CPA, CA, MMPA
Senior Manager, Kraft Berger LLP
Jessica is an Assurance/Accounting Senior Manager at Kraft Berger LLP, focusing on providing assurance, accounting, and tax services for owner management clients. Jessica has assisted clients in many different industries, including manufacturing, retail, wholesale, construction, professional corporation, etc. Jessica is also involved in various internal projects, including accounting standards updates, firm monitoring, staff training, etc. Jessica holds a CPA, CA designation, and has a Bachelor of Business Administration (BBA) degree from Nankai University in China and a Master of Management and Professional Accounting (MMPA) degree from the University of Toronto.
Seminar Information
Date: Thursday, January 27, 2022
Time: 7:00 pm – 8:00 pm EST (registration starts at 6:45 pm)Session Format: Online Webinar
Language: English
CPD: 1 Hour
Cost: Members – Free; Non-members – $15
Enrolment Limit: 80 People
Registration Deadline: January 26, 2022, 5:00 pm EST
Once registered, you will receive an email confirmation with webinar details. 
Active participation is mandatory for receiving the CPD certificate, including answering all poll questions. 
Please use the same name when registering on ccpaa.ca and joining the Zoom meeting