CCPAA-ON 14th Annual Virtual Conference
0( 0 REVIEWS )
130 STUDENTS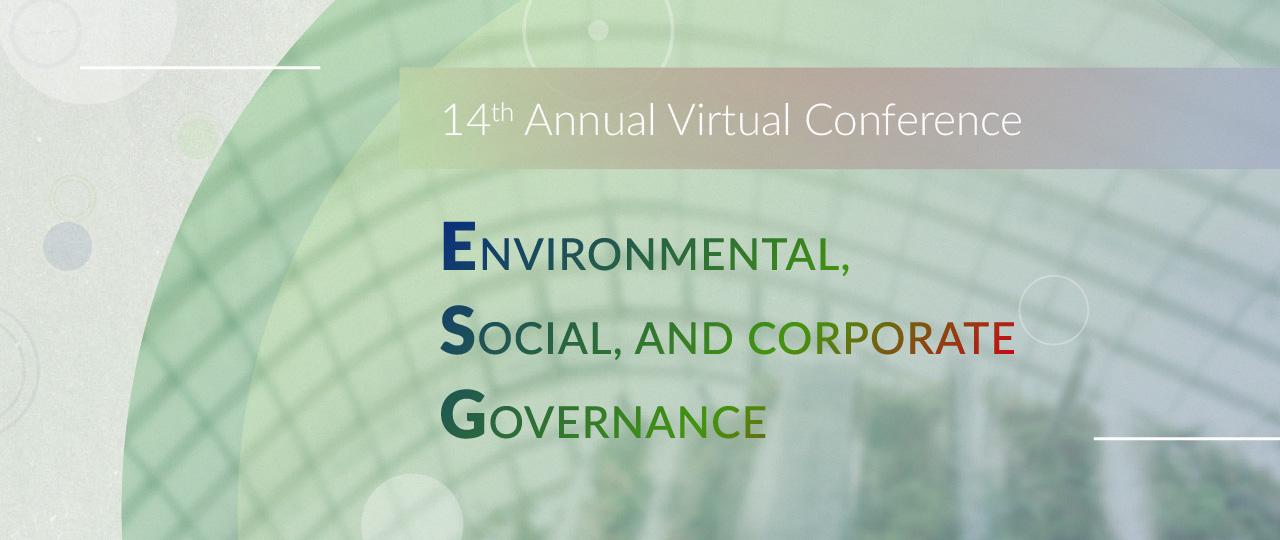 ESG represents a set of Environmental, Social and Governance standards adopted for company operations and used by socially conscious investors to screen potential investments, allowing them to ensure that the business aligns with their values and professional goals.
With extreme weather becoming more frequent and events highlighting social justice issues happening more often, companies have to face a fiercely competitive business environment and rising complexity on a global scale. In today's environment, many stakeholders view a company's approach to managing ESG factors as an indicator of the effectiveness of risk management, agility in the face of change, and the quality of governance. Business executives and investors often consider ESG investing sustainable, responsible, and impactful. To achieve success, companies must incorporate ESG strategies into their business objectives to create new opportunities and drive long-term sustainability. 
CCPAA-ON is inviting you to the 2022 Annual Virtual Conference. Topics will include the importance of ESG, the impact of ESG on different industries, and critical audit and tax-related expertise to support your organization and your clients throughout the reporting process. Industry experts with various backgrounds will share their insights and knowledge.
Join us on Saturday, October 22th, 2022, and become a thought leader that makes an impact!
Who should attend the CCPAA-ON 2022 Annual Conference?
CPAs

Senior Executives

Environmentally and Socially Conscious Investors

Analyst

Tax Professionals
Date: Saturday, October 22th, 2022
Time: 1:00 pm – 5:00 pm EST (Registration starts at 12:30 pm)
Price: Member: $55    Non-member: $70
CPD: 4 Hours (Ethics)**
*Once registered for this event, you will receive an email confirmation with webinar details. All participants must also register for Zoom by following the link in the email before entering the virtual conference room. 
**Active participation is mandatory for receiving the CPD certificate, including poll questions and/or end-of-course survey. Please use the same name when registering and when joining the meeting.